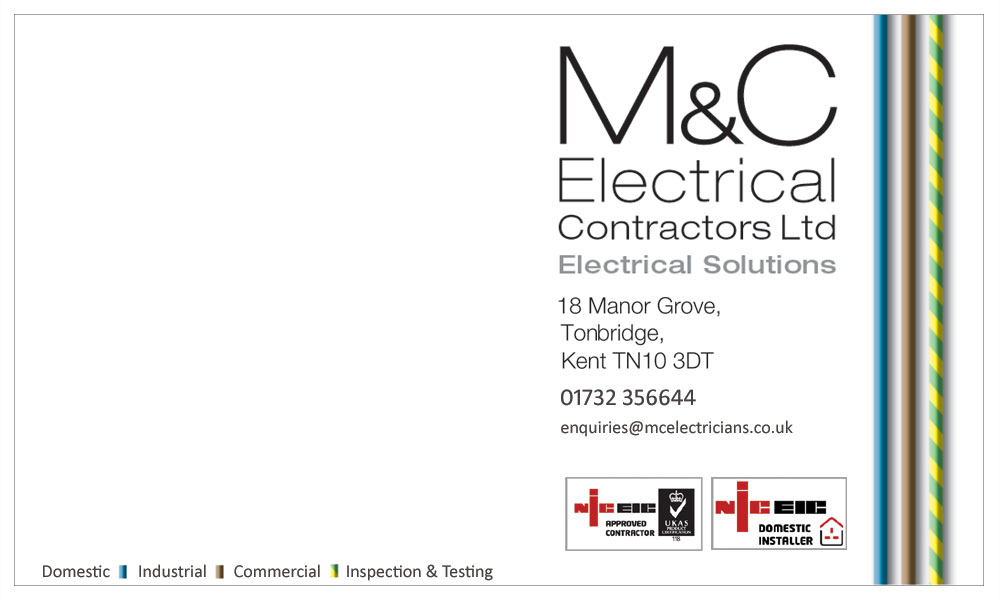 Electrical Testing for Landlords, Householders and Businesses.
Do you need a Periodic Inspection Test for any of your premises?
Landlords have particular responsibilities to ensure the safety of the electrical installation in their property. For more information visit the NICEIC site.
At M&C we provide a full test and inspection service, an estimate to deal with any necessary work, and a re-test and certificate.
Solar Energy Panels
We are fully qualified in the installation and certification of domestic solar panel systems.
If you're looking for an investment that will pay returns on your electricity bills and a chance to be 'green' we'll be happy to advise.
Installation and Maintenance
We are also fully experienced in the installation and maintenance of electrical wiring and equipment for all kinds of premises. We carry out major projects through to small works and deal with domestic, commercial and industrial projects.
M&C Electrical Contractors, located in Tonbridge Kent serving the surrounding areas of Tunbridge Wells, Sevenoaks, Crowborough, Sussex and South London.